Amy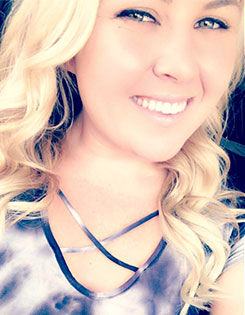 Dental Hygienist
I appreciate playing a big role in peoples' oral health and having the opportunity to educate each about the importance of a clean, healthy smile! I provide dental cleanings, scaling and root planning, oral cancer screenings, and lots of patient education.
Working with Dr. Israel is a pleasure. He is always upbeat and pleasant and truly cares about his staff and his patients. My coworkers are warm, friendly, and supportive, and we all help each other as we care for our patient family.
When I'm not working, I enjoy hiking with my dogs and taking them to the dog beach. I also love spending time with my boyfriend, trying out new local restaurants, and going to our favorite sports games.
Christine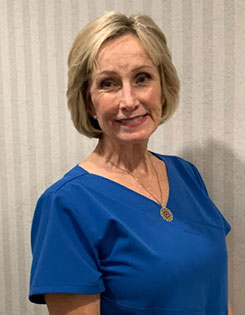 Registered Dental Hygienist
The people are the most enjoyable part of my work. I enjoy building connections and getting to know my patients, as I help them achieve stronger dental health. I offer oral hygiene care, periodontal and restorative screenings, and maintenance of teeth, along with patient education.
Dr. Israel and our team are committed to total dental care, addressing each person's dental health needs and personal concerns. We work closely with every patient to meet those needs through compassion and understanding.
I sincerely love life and trying to incorporate that into all aspects of family, friends, coworkers, and patient care. When not working, I enjoy many crafts projects, painting, gardening, and exploring the outdoors in our beautiful California weather.
Mandi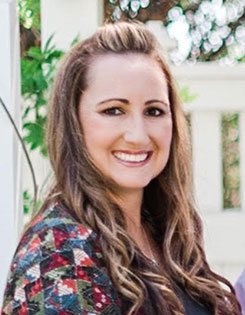 Registered Dental Hygienist
My favorite part of my job is getting to know each and every one of my patients and their families. I enjoy being able to educate my patients and to promote healthy habits to maintain their oral and overall health.
We all get along great and each team member walks in with a smile, ready to have a great day. A great team helps put people at ease especially if there is a fear of dental treatment.
I grew up in Los Alamitos, and I love outdoor activities such as camping, motorcycle riding, and boating with my family. I have been married to my husband Casey for 8 years and we have 3 children: our daughter competes in Junior Rodeos, our son is a gray belt in Jiu-Jitsu, and our youngest son is always keeping us on our toes. We have two fish: Gumball and Darwin and one day hope to get a dog.
Elizabeth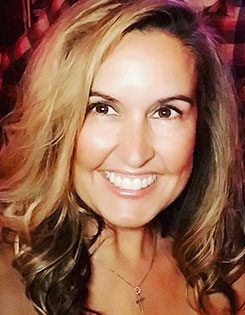 Team and Accounts Manager
I work with our patients, designing plans that will help them complete treatment and walk out with a healthy and beautiful smile! I take patients through orthodontic contracts and treatment plans but most importantly maintain our personal relationships through lots of catching up!
Dr. Israel is the most honest dentist out there. He is conservative in treatment and his professionalism makes our work easier. Our team rocks with kindness, empathy and fun attitudes!
I live in Seal Beach and love biking, walking, and running to all the fantastic restaurants that surround me. Luckily, my adult son shares my enthusiasm for camping and hiking, so I get to see him regularly! If I'm not in California, you can find me in the Caribbean waters, petting Koalas in Australia, or exploring in Mexico.
Leslie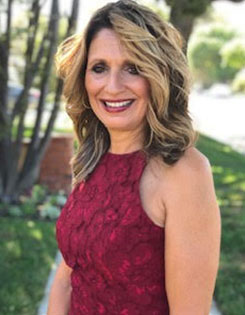 Registered Dental Hygienist
I enjoy working with, educating, and motivating patients to take control of their oral health! Seeing a healthy, clean mouth makes me happy. I educate patients about dental hygiene, take X-rays, perform cleanings and root planings, offer oral cancer exams, place sealants, administer fluoride treatments, and offer nitrous oxide sedation, too.
I consider Dr. Barry and my coworkers not only to be my friends but really a part of my family. That feeling extends to our patients, as well, as we work hard to help them achieve and keep a healthy smile.
Outside of work I love to travel, learn, read, attend sports games, and enjoy family time. My husband Andy and I have been married for over 30 years and we have three adult children: Tina, Eleni, and George.
Lisa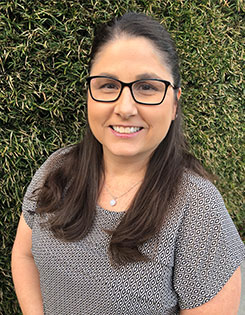 Registered Dental Assistant
I love conversing with patients and getting to know them. I strive to help people feel comfortable and supported during treatment, talking with them about what we're doing and checking that they're relaxed. I provide chairside assistance, take X-rays, and am also the back office manager.
I value working with Dr. Israel. He is a wonderful dentist and person. Our office is warm and caring: we talk and laugh throughout the day, with each other and our patients!
I'm a lifetime Orange County resident and have been happily married for more than 20 years. We have two beautiful daughters who drive me crazy! We also have three dogs, Coco, Kona, and Stoops, and a rabbit named Charlie, to make sure I don't slow down. You can find me in the kitchen baking my famous cookies all winter long and then exercising all summer.
Lizz
Registered Dental Hygienist
The most rewarding part of my work is getting to know our patients. I like helping each with their oral hygiene, getting everyone involved and motivated to help themselves to better overall health. I review health history, take X-rays, perform oral cancer and periodontal exams, clean teeth, and offer scaling and root debridement. I also provide nitrous oxide and full mouth anesthesia, oral hygiene education, and determine a proper recall schedule.
Coming to work doesn't feel like a job. We are all a family and help and support each other in our professional and personal lives. We care about each other and we care about our patients.
Beyond the office, I love traveling, camping, knitting, and creating. I love to be outside, especially with my wonderful kids and family. I love creating costumes and brainstorming different art projects, too. I am always up for new places to see and new things to do and I love adventure. My personal belief is clear: You make your own fun!
Maria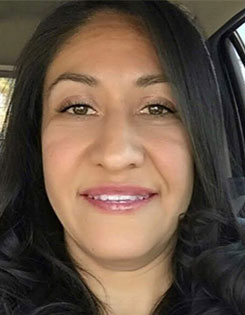 Registered Dental Assistant
I like building real relationships with patients. It's rewarding to help people develop stronger oral health and smiles. My job is mainly to bring comfort and support to the patient. I provide chairside assistance with procedures and work hard to make sure people feel welcome and safe.
I love working with Dr. Israel and this team. Everyone is welcoming and friendly and we all do our best to make sure our patients receive the best care for their needs.
I work part-time here and on my other days, I'm a teacher's aide at my two daughters' school. I'm also going to college and studying child development! I love the outdoors and try to stay active. My passion is working on my cars, but with two daughters it can be hard to find the time for that.